Smart Technology Installation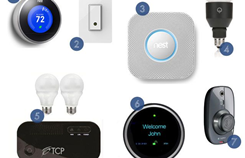 I am able to assist in suppying and installing of smart technolgy from Google & Amazon voiced control systens, to smart heating and lighting controls, CCTV systems and alarms systems.

I can provide advice & assistance in purchasing the correct system to meet your present and future needs from £25.
Testimonials
After taking my laptop to a number of computer repair shops, who were able to address the problems, Dr Jerry resolved and refreshed my laptop and its like I have a new one.
Freddy – Edgbaston - August 2017
After trying to remove Adware from our laptop ourselves, Dr Jerry collected the computer and returned the same day with the problem resolved at a good price.
Great Service.
Anton - Hall Green - March 2017
About Dr Jerry
25 years of computer experience and knowledge from the early days of Windows 3.1 to XP, Windows 98, Vista, Windows 7 and 8/8.1 to the new Windows 10, repaired and upgrades to laptops and desktop computer.