Stops, Hiccups or Misbehaves
When Your computer Stops, Hiccups or Misbehaves Call your locally Approved Expert Dr Jerry who will get you back up and running speedily. Jerry has an excellent reputation for being efficient, reliable and trustworthy and is rated No. 1 by customers year on year.
All Makes & Models
Dr Jerry Vernon PhD offers onsite, collection & drop off all makes & models. My workshop is based at my home Available 6 Days a Week. 8am - 8pm by appointment only
Same Day in Birmingham
Dr Jerry has received 1st & 2nd AstraZeneca and the Booster Covid vaccine
Dr Jerry Vernon is a mature gentleman with more then 40 years experience as Qualified, Certified & DBS checked full-time computer & laptop engineer to Home & business users.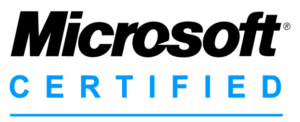 Servicing Specialist
Open 6 Days a Week (8am til 8pm)

Upgrading & Reburbishing
Improving Startup & the operation of your Microsoft Windows laptop or desktop, replacing the Hard Drives with a Solid Sate Drives improvers performance by 50-70%
Not Starting or Powering Up
Non Booting, Blue Screening, windows not starting correctly or log on problems
Installation
Installing windows, setting up internet access, emails, transferring files and pictures, installing printers and scanners
New & Used Laptop & Computers
New & used Computers & Laptops available, including onsite setup & document transfer from old computer.
About Dr Jerry
Jerry has also taught business and IT for more than 40 years. Advised and managed home users and business client systems in a wide range of IT environments.