Prompt & Professional Service
When Your PC & Laptop Stops, Hiccups or Misbehaves, Call the Expert Dr Jerry who will get you back up and running speedily. Rated No. 1 by customers year on year.
Onsite - Collection - Drop Off
Dr Jerry Vernon PhD offers onsite, collection & drop off repairing and servicing all makes & models of Laptops & Desktops. Available 7 Days a Week.
All Makes & Models of Desktops & Laptops
Dr Jerry has received 1st & 2nd AstraZeneca and the Booster Covid vaccine
Dr Jerry Vernon has 40 years experience as Qualified, Certified & DBS checked full-time computer & laptop engineer to Home & business users.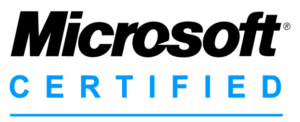 Servicing & Repair Specialist
Open 7 Days a Week (8am til 8pm)

Upgrade & Reburbishing
Improving the performave of your laptop or desktop, replacing damage parts or building custom gaming computers
Not Starting or Powering Up
Non Booting, Blue Screening, no power lights, windows not starting correctly or log on problems
Windows 10 or 11 Upgrading
Backing Up Data & Files, adding New Solid State Drive or Increasing Memory. Repairing or Installing fresh copy of windows or upgrading your present system
Laptop & Computers
New & used Computers & Laptops avaiilable, including onsite setup & document transfer from old computer.
About Dr Jerry
Jerry has also taught business and IT for more than 40 years. Advised and managed home users and business client systems in a wide range of IT environments, from hardwired and wireless networking, Voice Over Internet Protocol (VOIP), Network & Cloud Backup, Servers, Antivirus Solutions and Security.