Viruses & Adware Removal
A computer virus is a malware program that, when executed, replicates by inserting copies of itself (possibly modified) into other computer programs, data files, or the boot sector of the hard drive;
When this replication succeeds, the affected areas are then said to be "infected".
Screen & Keyboard Repairs
Laptop keyboard and screen replacement, hard drive data recovery and HDD replacements fitted.
Recovering and reinstalling the operating systems or improving starting up correctly, virus & adware removal, fault diagnostics, memory upgrade, SSD installed

Price Guide
Fit New Hard Disk from £99

Fit New Laptop Screen from £99

Fit New Laptop Keyboard from £49

Viruses Scan & Removed from £49

Computer Recovery from £49

Home & Business Visits from £49




Laptop Training from £25




PC & Laptop Servicing from £49

Website Design from £99

Website Hosting from £49




Network Installation from £99

Powerline installation from £49
Computer Performance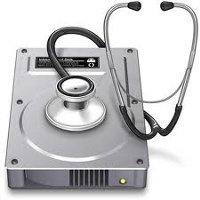 Laptop & computers servicing can improve performance and startup, remove popup advertising, restore the correct search engines.
Data Backup & Recovery
The primary purpose is to recover data after its loss, be it by data deletion or corruption. Data loss can be a common experience of computer users; a 2015 survey found that 66% of respondents had lost files on their home PC

The purpose of backups is to recover data from an earlier time, according to a user-defined data retention policy, typically configured within a backup application for how long copies of data are required.

We are can recover data from computer hard drives, external drives and laptops using the latest technological techniques and software and my special price of £99 including 1TB WD External Drive for recovered data.
Health Checkup

Get help with PC performance and Windows Update, including info about optimizing your hard drive, power plans, and troubleshooting Windows Update.